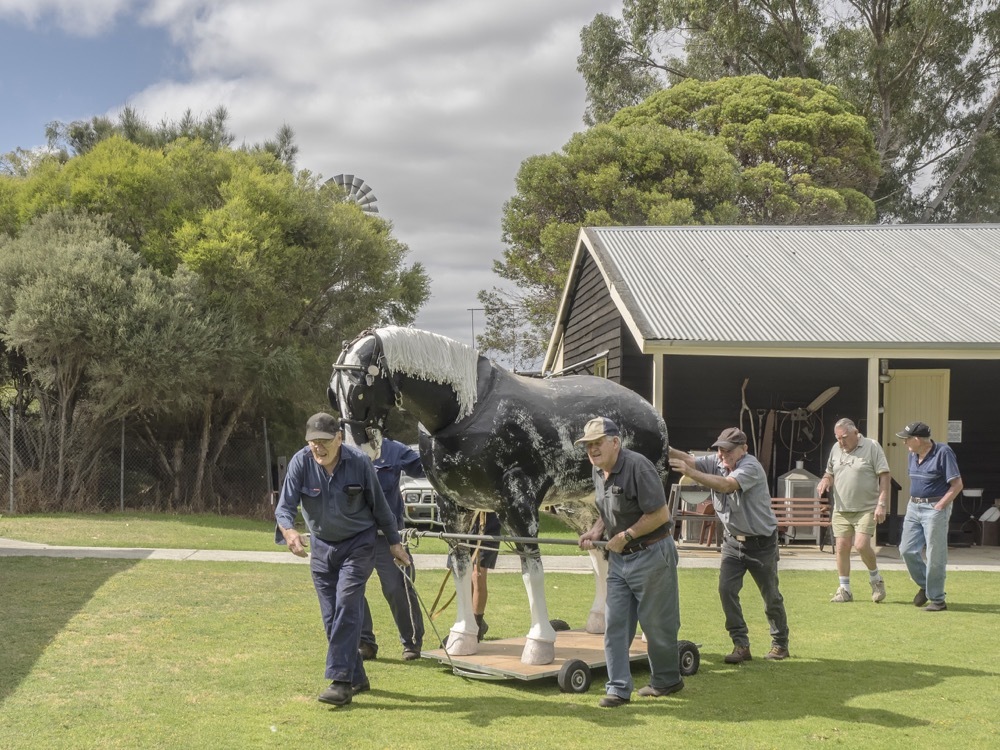 02 Feb

Construction of the Horse

NEW DISPLAY!

Over many months in 2015/2016 our band of willing volunteers have put in an amazing effort to design and construct a life size model of a Dray Horse and its handler to accompany the re-furbished Sleeper Cutter's Dray.

This painstaking work took the best part of a year, quite often working much longer hours than the regular Tuesday morning volunteer work day!

A child's toy Dray horse was used as the model for our horse. Taking many, many hours of thinking and planning by our resident artisan blacksmith Malcolm Pain before work could even begin.

Once the horse and dray were completed and introduced to each other it was time to enter them into the Busselton Festival Parade (on a trailer towed behind a c1930's tractor.) The horse was very popular as it travelled through the main street of Busselton in January 2016.

Now at home in their brand new display room at the end of the Carriage Shed the horse and cart are beautifully enhanced by a mural depicting the timber cutter at work.

Please come and enjoy our new display.